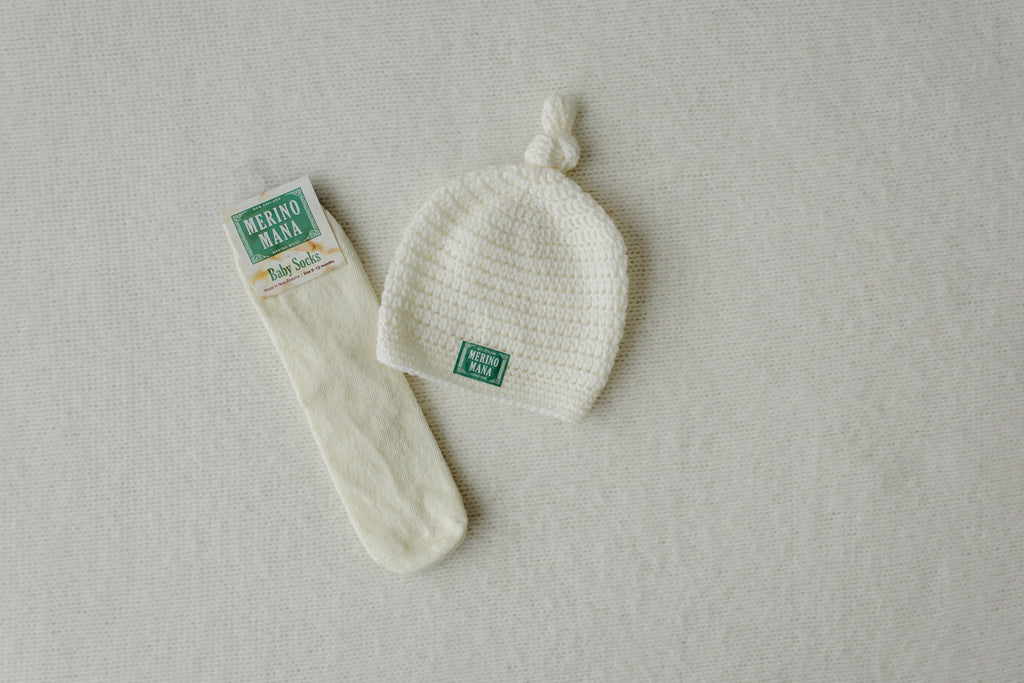 Merino Wool Baby Crochet Hat and Sock Set
$30.00
or 6 weekly interest-free payments of $5.00
What's this?
A beautiful gift set for a new baby boy or girl.  The crochet hat is hand made from fine and soft merino wool specially crafted to be worn directly against a new babies skin.  The socks are 80% merino wool and 20% lycra for durability. 
Hat size: 0-12 months.

Sock size: 0-12 months.
Made with so much love in New Zealand.